WHAT WE DO...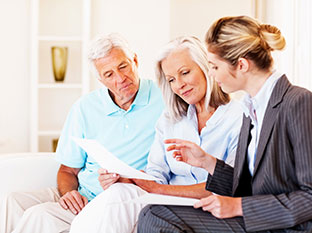 Howard & Howard Insurance Agency, LLC is an independent health insurance brokerage agency based in Southern California and offering Medicare health insurance and specialized retirement services in 42 states. Our goal is to help you successfully navigate the complex landscape of Medicare Health Insurance. Together, we'll search for a plan that covers your physicians, hospitals, pharmacies, and prescription medications.  And we'll make sure it also fits your budget.  We partner with virtually all of the major Medicare Health Insurance companies in the 42 states in which we operate, so there's plenty of selection for you to choose from.  And that's one key differentiator for us:  unlike other agencies and brokers who may attempt to pigeon-hole you into the one or two companies they work with, we have an incredible diversity of companies and products to offer you.
Howard & Howard Insurance Agency, LLC partners with many nationally trusted health insurance carriers to help clients find the best fit.  You can find a list of our contracted carriers by clicking on the "Carriers and States" tab above.
Find Your Perfect Plan Today
If you're unsure whether you could use a helping hand with your upcoming enrollment, reach out to our agency to request your FREE, no obligation, initial consultation. Together, we'll discuss your current health insurance situation, clarify your goals, and start exploring potential plans that better suit your unique coverage needs.  We look forward to working with you.
or